31 May 2015, dusan
Filed under
book
| Tags: ·
anthropology
,
ethnography
,
psychoanalysis
,
witchcraft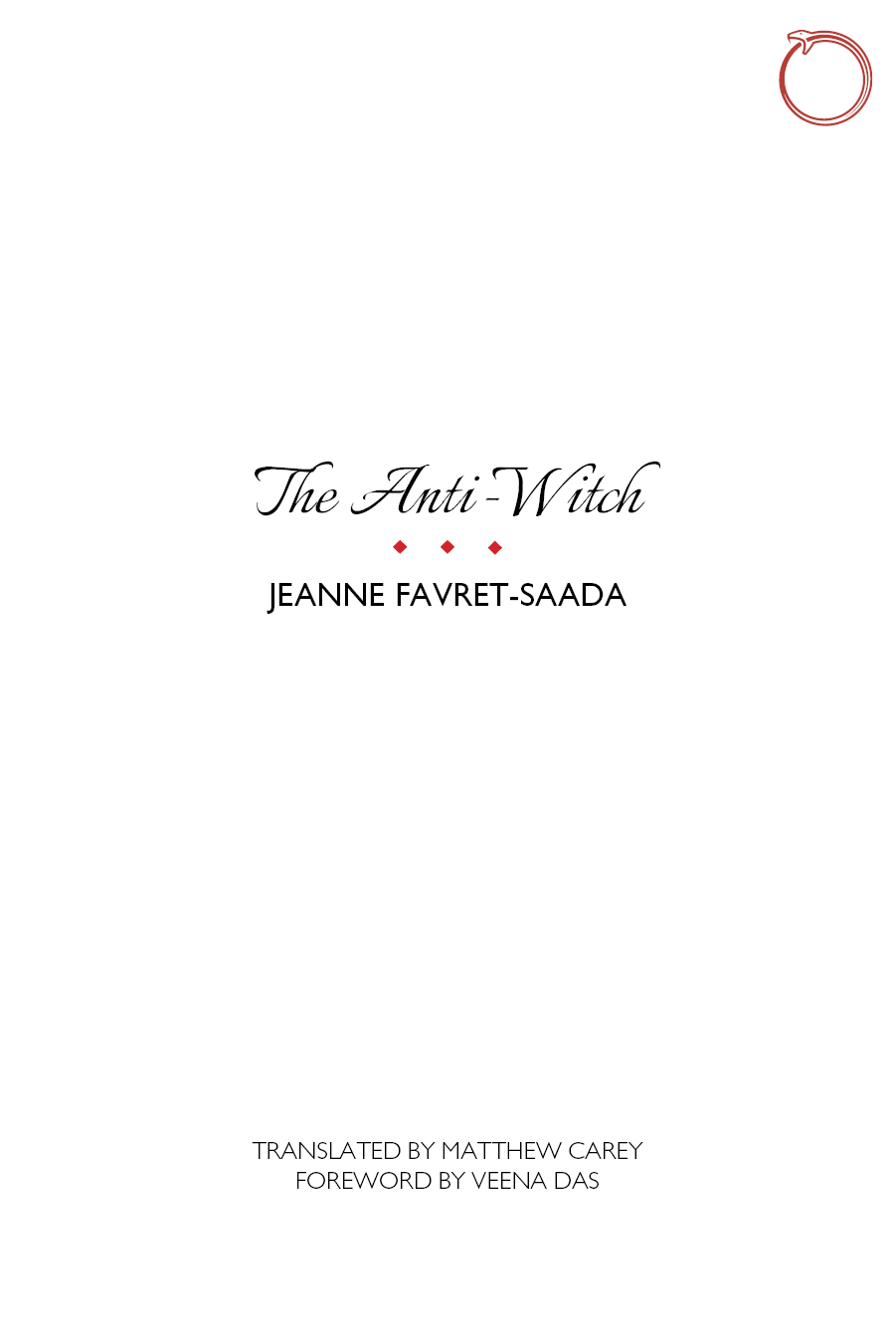 "A synthesis of ethnographic theory and psychoanalytic revelation, where the line between researcher and subject is blurred—if not erased—The Anti-Witch develops the contours of an anthropology of therapy, while deeply engaging with what it means to be caught in the logic of witchcraft. Through an intimate and provocative sharing of the ethnographic voice with Madame Flora, a "dewitcher," Favret-Saada delivers a critical challenge to some of anthropology's fundamental concepts.
Of interest to practitioners of psychoanalysis as well as to anthropologists, The Anti-Witch will bring a new generation of scholars into conversation with the work of a truly innovative thinker."
First published as Désorceler, Éditions de l'Olivier, Paris, 2009.
Translated by Matthew Carey
Foreword by Veena Das
Publisher HAU Books, 2015
Open Access
ISBN 9780990505044
Reviews: Arnaud Esquerre (Gradhiva, FR), Catherine Laurent-Chatelain (Société Psychanalytique, FR), Xavier Houssin (Le Monde, FR).
HTML (on the publisher's website)
Comment (0)
29 May 2015, dusan
Filed under
journal
| Tags: ·
experimental music
,
music
,
noise
,
sculpture
,
sound
,
sound art
,
subversion
,
turntablism
"The ephemeral and varied character of subversion in musical creation makes it a challenging, complex concept to clearly define and illustrate. In this issue it is approached and reflected upon via a range of experimental practices with turntables, tapes and other devices, fringe genres, sound sculptures, and alternative models of music distribution."
Texts by Karin Weissenbrunner, Stephen Graham, John Oswald, Gary Schultz, dieb13, Antony Maubert, Jon Panther, jef chippewa, JD Zazie; interviews with Joke Lanz, Gheorghe Costinescu, Andrés Lewin-Richter; works by Graham Dunning, Martin Howse, Timo Kahlen.
Guest editor: Karin Weissenbrunner
Publisher Canadian Electroacoustic Community, Montreal, Mar 2015
Comment (1)
25 May 2015, dusan
Filed under
book
| Tags: ·
philosophy
,
theory
"What is Grounding? is Gilles Deleuze's first seminar, and is distinguished in that, rather than "taking an author from behind and giving him a child that would be his offspring, yet monstrous", the work focuses instead on the question of grounding, defined both as "the sufficient reason for concrete entities", and "the point of departure for philosophy", in translator Arjen Kleinherenbrink's terms. Rather than foregrounding method, in which human subjective experience remains primary, here Deleuze affirms the centrality of system, of things and the relations between things."
Translated, introduced, and annotated by Arjen Kleinherenbrink
Edited by Tony Yanick, Jason Adams & Mohammad Salemy
Publisher &&& Publishing, Grand Rapids, MI, 2015
Mémoires involontaire series, 1
Creative Commons BY-NC-SA 4.0 International License
ISBN 9780692454541
185 pages
Qu'est-ce que fonder? (French, 1956-57, HTML)
What is Grounding? (English, 2015, PDF)
Comment (0)