25 September 2015, dusan
Filed under
catalogue
| Tags: ·
art
A catalogue to accompany an exhibition of video, photography, installations and archived materials from the estate of the late Dutch-born and California-based conceptual artist Bas Jan Ader, who is assumed to have perished at sea in 1975.
"Ader's work centers on short-duration acts of physical and emotional release. In the noted film and subsequent photographs titled I'm Too Sad to Tell You (1971), the artist is seen crying directly into the camera amplifying a simple human emotion – grief – into a profound and revelatory experience. Ader also makes use of the force of gravity as a medium in his performance work, as documented in film and photography. His videos, in many respects, bear an explicit physicality, which are the hallmark of many silent films. Other projects, including the unfinished trilogy In Search of the Miraculous (1975), during which the artist disappeared, stretch the boundaries of sentimentalism through existential journey.
Ader frequently referenced Dutch artistic and cultural traditions in his work. Photographs such as On the road to a new Neo Plasticism, Westkapelle, Holland (1971) reveal his interest in Mondrian and the De Stijl movement, which sought simplified compositions to express a utopian harmony. Dutch landscape and still life painting traditions can be seen in videos such as Primary Time (1974), in which he arranges and rearranges a red, blue and yellow bouquet of flowers, and in photographs like Farewell to Faraway Friends (1971), where the artist casts himself as a romantic wanderer – linking himself to the paintings of 19th century German artist Caspar David Friedrich – but ultimately setting the tone for his physical acts of searching." (sourced from the exhibition website)
Curated by curated by Pilar Tompkins Rivas. Includes interviews with Ader's widow, Mary Sue Anderson, and essays by Pilar Tompkins Rivas, Andrew Berardini, and Ciara Ennis.
Edited by Kira Poplowski
Publisher Pitzer College, 2010
ISBN 9780982995600
69 pages
HT cesar
PDF (3 MB, from publisher)
See also selected works (1970-71) of Ader on UbuWeb.
Comment (0)
14 September 2015, dusan
Filed under
book
| Tags: ·
anthropology
,
commodity
,
economics
,
ethnography
,
gift
,
political economy
,
value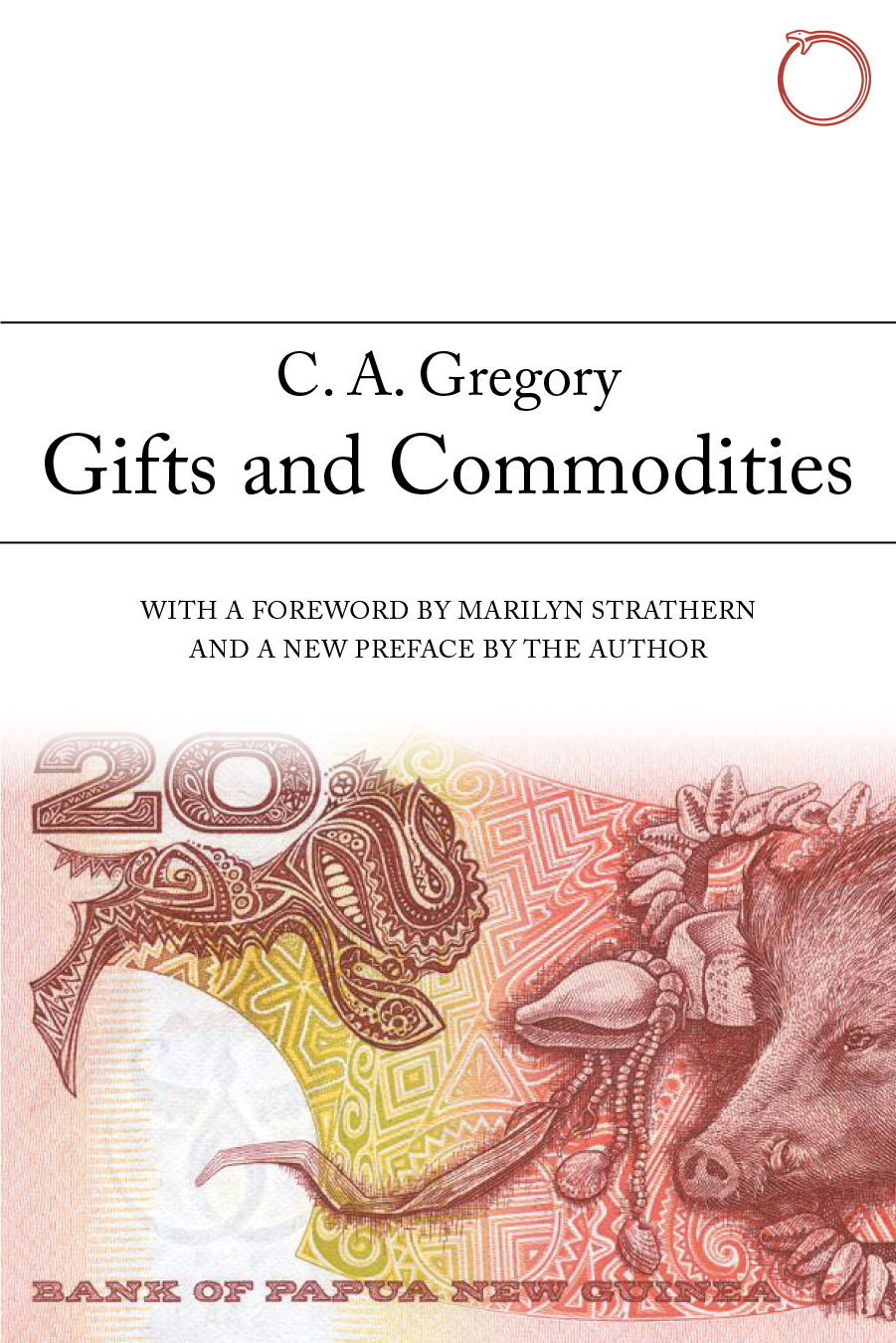 "C. A. Gregory's Gifts and Commodities is one of the undisputed classics of economic anthropology. On its publication in 1982, it spurred intense, ongoing debates about gifts and gifting, value, exchange, and the place of political economy in anthropology.
Gifts and Commodities is, at once, a critique of neoclassical economics and development theory, a critical history of colonial Papua New Guinea, and a comparative ethnography of exchange in Melanesian societies. This new edition includes a foreword by anthropologist Marilyn Strathern and a new preface by the author that discusses the ongoing response to the book and the debates it has engendered, debates that have become more salient in our evermore neoliberal and globalized era."
First edition published by Academic Press, London, 1982.
Second edition
Foreword by Marilyn Strathern
New Preface by the Author
Publisher HAU Books, Chicago, 2015
Open access
ISBN 0990505014, 9780990505013
lxiii+268 pages
Reviews: Ronald Waterbury (American Anthropology, 1985), C.J. Bliss (Contrib Pol Economy).
Comment (0)
7 September 2015, dusan
Filed under
personal journal
| Tags: ·
art
,
art education
,
bauhaus
,
colour
,
design
,
image
,
theory
A collection of notes made by Klee while teaching at Bauhaus, now kept in and recently digitised by the Zentrum Paul Klee, Bern. Included is the 192-page book of lectures and exercises titled Beiträge zur bildnerischen Formlehre, created between November 1921 and December 1922, and another ca. 3900 loose manuscript pages from 1923-31, collected under the title Bildnerische Gestaltungslehre.
Introduction (in German)
JPG, PDFs
Selection (JPGs)
See also the printed editions Pedagogical Sketchbook (DE, EN, GR, RU) and Notebooks (EN).
Comment (0)