18 October 2017, dusan
Filed under
book
| Tags: ·
art
,
creativity
,
labour
,
resistance
,
value
"The title Joy Forever refers to the false promise of a common happiness, constantly played out by the proponents of the creative class and creative economy – the very promise that since Romanticism has been ascribed to art itself, a vow which remains unfulfilled. The aim of the publication is to scrutinize the false promises of distributed creativity as an ideology of cognitive capitalism. The authors devote themselves to critical examination of the structural links between art, creativity, labour and the creation of value under contemporary relations of production. Some of them do not stop at a critical diagnosis but go further, reflecting upon potential alternatives to the status quo.
The book covers more than the issues of a narrowly understood art world, despite the fact that it pays a lot of attention to them. Art is conceived here as a social lab, where innovative ways of organizing of labour, socializing both for labour and through labour, as well as different types of production, speculation, generation and accumulation and appropriation of value are experimented with and tested.
The book gathers papers based on presentations at the conference Labour of the Multitudes? Political Economy of Social Creativity, organized in Warsaw in October 2011. It includes contributions by Luc Boltanski, Neil Cummings, Diedrich Diederichsen, Isabelle Graw, Massimiliano Tomba, Stevphen Shukaitis, Martha Rosler, and others."
Edited by Michał Kozłowski, Agnieszka Kurant, Jan Sowa, Krystian Szadkowski and Jakub Szreder
Publisher Free/Slow University of Warsaw, in cooperation with MayFly Books, London, 2014
Creative Commons BY-NC-ND 4.0 International License
ISBN 9781906948191, 1906948194
xviii+274 pages
Publisher (EN)
Publisher (PL)
WorldCat
Comment (0)
14 September 2015, dusan
Filed under
book
| Tags: ·
anthropology
,
commodity
,
economics
,
ethnography
,
gift
,
political economy
,
value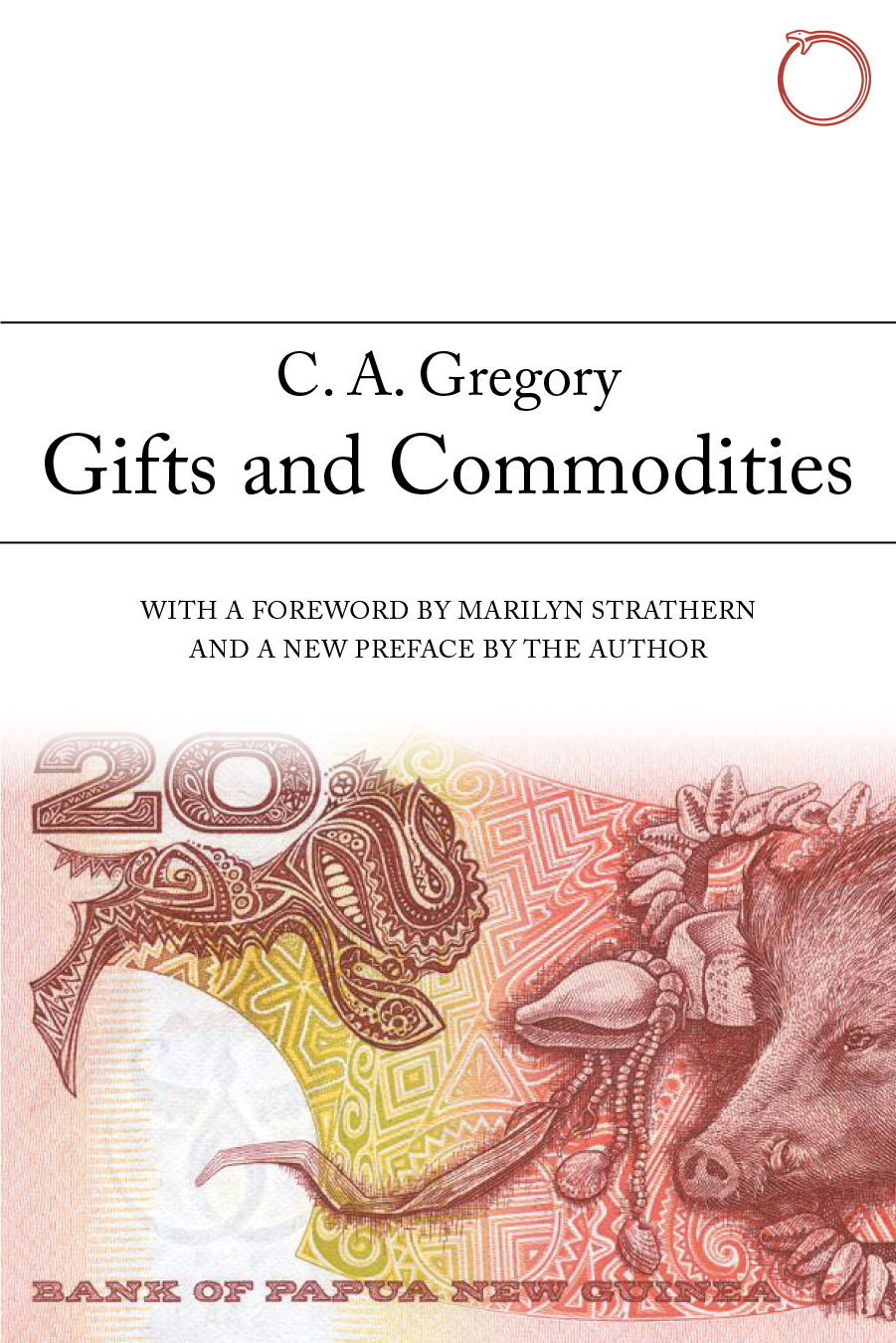 "C. A. Gregory's Gifts and Commodities is one of the undisputed classics of economic anthropology. On its publication in 1982, it spurred intense, ongoing debates about gifts and gifting, value, exchange, and the place of political economy in anthropology.
Gifts and Commodities is, at once, a critique of neoclassical economics and development theory, a critical history of colonial Papua New Guinea, and a comparative ethnography of exchange in Melanesian societies. This new edition includes a foreword by anthropologist Marilyn Strathern and a new preface by the author that discusses the ongoing response to the book and the debates it has engendered, debates that have become more salient in our evermore neoliberal and globalized era."
First edition published by Academic Press, London, 1982.
Second edition
Foreword by Marilyn Strathern
New Preface by the Author
Publisher HAU Books, Chicago, 2015
Open access
ISBN 0990505014, 9780990505013
lxiii+268 pages
Reviews: Ronald Waterbury (American Anthropology, 1985), C.J. Bliss (Contrib Pol Economy).
Comment (0)
19 February 2015, dusan
Filed under
book
| Tags: ·
animal
,
art
,
being
,
body
,
culture
,
economy
,
event
,
evolution
,
form
,
gender
,
human
,
knowledge
,
life
,
metaphysics
,
nature
,
nothing
,
object
,
ontology
,
philosophy
,
relation
,
representation
,
self
,
thing
,
time
,
value
"What is a thing? What is an object? Tristan Garcia aims to overturn 100 years of Heideggerian orthodoxy about the supposedly derivative nature of objects to put forward a new theory of ontology that gives us new insights into the world and our place in it.
Garcia's original and systematic formal ontology of things strips them of any determination, intensity or depth. From this radical ontological poverty, he develops encyclopaedic regional ontologies of objects. By covering topics as diverse as the universe, events, time, the living, animals, human beings, representation, arts and rules, culture, history, political economy, values, classes, genders, ages of life and death, he shows that speculative metaphysics and ontology are alive and well."
First published as Forme et objet. Un traité des choses, PUF, Paris, 2011.
Translated by Jon Cogburn and Mark Allan Ohm
Publisher Edinburgh University Press, 2014
ISBN 0748681493, 9780748681495
462 pages
On Graham Harman's System and My Own by Garcia (2013), Harman's response.
Interviews with Garcia: by Liam Jones (Figure/Ground, 2014), Philosophical Readings (2014).
Reviews and commentaries: Jean-Clet Martin (2012, FR, ES), Harman (Continent, 2012), Nathan Brown (Radical Philosophy, 2014).
Wikipedia (FR)
Publisher
WorldCat
PDF, PDF (updated on 2018-5-8)
Comment (0)