5 November 2010, dusan
Filed under
book
| Tags: ·
biometrics
,
cctv
,
intelligence agency
,
surveillance
Surveillance happens to all of us, everyday, as we walk beneath street cameras, swipe cards, surf the net. Agencies are using increasingly sophisticated computer systems – especially searchable databases – to keep tabs on us at home, work and play. Once the word surveillance was reserved for police activities and intelligence gathering, now it is an unavoidable feature of everyday life.
Surveillance as Social Sorting proposes that surveillance is not simply a contemporary threat to individual freedom, but that, more insidiously, it is a powerful means of creating and reinforcing long-term social differences. As practiced today, it is actually a form of social sorting – a means of verifying identities but also of assessing risks and assigning worth. Questions of how categories are constructed therefore become significant ethical and political questions.
Bringing together contributions from North America and Europe, Surveillance as Social Sorting offers an innovative approach to the interaction between societies and their technologies. It looks at a number of examples in depth and will be an appropriate source of reference for a wide variety of courses.
Publisher Routledge, 2003
ISBN 0415278732, 9780415278737
287 pages
PDF (updated on 2014-9-14)
Comment (0)
18 April 2010, dusan
Filed under
book
| Tags: ·
biometrics
,
cctv
,
facebook
,
law
,
privacy
,
rfid
,
surveillance
It is widely recognized that our privacy is under threat. Electronic surveillance, biometrics, CCTV, ID cards, RFID codes, online security, encryption, the interception of email, the monitoring of employees–all raise fundamental questions about privacy. Legal expert Raymond Wacks here provides a compact introduction to this complex and controversial concept. He explores the tension between free speech and privacy which is often tested by paparazzi, with their intrusive journalism and sensational disclosures of the private lives of celebrities. He also looks at laws in many nations that regulate the collection and use of personal information, whether highly sensitive–medical and financial information–or commonplace transactions and details about us. The protection of personal data represents a classic instance of the law's struggle to keep abreast with technology, as the nullinformation revolutionnull has spawned problems that test the ability of the law to provide adequate protection against abuse. The book concludes that, while under attack from many quarters, privacy remains an essential human right, recognized as such by many international organizations.
* Examines why we need privacy and value it so much, and what constitutes an invasion of privacy
* Considers the issues of privacy and security, privacy and the paparazzi, and the protection of personal data
* Discusses the importance of privacy in debates about law and ethics
* Puts privacy in its wider social context by giving examples of its sociological and psychological impact
* Ray Wacks is an expert on the legal protection of privacy and how this protection varies in different countries
* Part of the bestselling Very Short Introductions series – over three million copies sold worldwide
Publisher Oxford University Press, 2010
Series: Very Short Introductions
ISBN 0199556539, 9780199556533
Length 160 pages
Comment (0)
8 June 2009, dusan
Filed under
book
| Tags: ·
biometrics
,
cartography
,
community art
,
data visualisation
,
hacking
,
mapping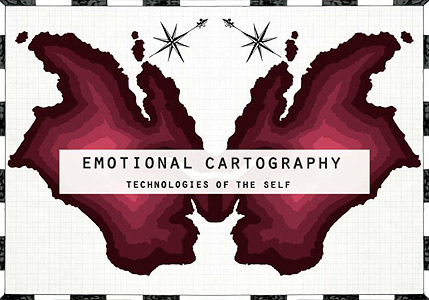 Emotional Cartography is a collection of essays from artists, designers, psychogeographers, cultural researchers, futurologists and neuroscientists, brought together by Christian Nold, to explore the political, social and cultural implications of visualising intimate biometric data and emotional experiences using technology.
Edited by Christian Nold, 2009
Essays by Raqs Media Collective, Marcel van de Drift, Dr Stephen Boyd Davis, Rob van Kranenburg, Sophie Hope and Dr Tom Stafford
A5 Offset Litho – 96 pages – Full Colour
ISBN 978-0-9557623-1-4
Published under a Creative Commons, Attribution, NonCommercial, ShareAlike Licence
More info (author)
PDF (Full Quality PDF, 44 MB)
PDF (Screen Quality PDF, 2 MB)
Comment (0)