6 December 2018, dusan
Filed under
book
| Tags: ·
anthropology
,
architecture
,
forensics
,
human rights
,
israel
,
law
,
palestine
,
politics
,
violence
,
war
"In recent years, a little-known research group named Forensic Architecture began using novel research methods to undertake a series of investigations into human rights abuses. Today, the group provides crucial evidence for international courts and works with a wide range of activist groups, NGOs, Amnesty International, and the UN.
Beyond shedding new light on human rights violations and state crimes across the globe, Forensic Architecture has also created a new form of investigative practice that bears its name. The group uses architecture as an optical device to investigate armed conflicts and environmental destruction, as well as to cross-reference a variety of evidence sources, such as new media, remote sensing, material analysis, witness testimony, and crowd-sourcing.
In Forensic Architecture, Eyal Weizman, the group's founder, provides, for the first time, an in-depth introduction to the history, practice, assumptions, potentials, and double binds of this practice. The book includes an extensive array of images, maps, and detailed documentation that records the intricate work the group has performed.
Included in this volume are case studies that traverse multiple scales and durations, ranging from the analysis of the shrapnel fragments in a room struck by drones in Pakistan, the reconstruction of a contested shooting in the West Bank, the architectural recreation of a secret Syrian detention center from the memory of its survivors, a blow-by-blow account of a day-long battle in Gaza, and an investigation of environmental violence and climate change in the Guatemalan highlands and elsewhere.
Weizman's Forensic Architecture, stunning and shocking in its critical narrative, powerful images, and daring investigations, presents a new form of public truth, technologically, architecturally, and aesthetically produced. Their practice calls for a transformative politics in which architecture as a field of knowledge and a mode of interpretation exposes and confronts ever-new forms of state violence and secrecy."
Publisher Zone Books, New York, 2017
ISBN 9781935408864, 1935408860
355 pages
Reviews: Regine Debatty (We Make Money Not Art, 2017), Adam Rothstein (New Scientist, 2017), Sława Harasymowicz (Journal of Visual Culture, 2017), David Huber (Artforum, 2017), Joseph Confavreux (Mediapart, 2017, FR), Felix Bazalgette (New York Review of Books, 2018), Martina Tazzioli (Radical Philosophy, 2018), Noah Chasin (Springerin, 2018), Bernard Hay (Review 31, 2018), Anna Altman (n+1, 2018), Viktoriya Yeretska (BauNetz, 2017, DE), Erick Villagomez (Spacing, 2017), Andreas Petrossiants (Brooklyn Rail, 2018).
PDF (31 MB)
Comment (0)
25 November 2012, dusan
Filed under
book
| Tags: ·
biography
,
human rights
,
israel
,
middle east
,
palestine
,
politics
An extraordinary and moving memoir by the award-winning author of Palestinian Walks – updated with a new foreword.
Raja Shehadeh was born into a successful Palestinian family with a beautiful house overlooking the Mediterranean. When the state of Israel was formed in 1948 the family were driven out to the provincial town of Ramallah. There Shehadeh grew up in the shadow of his father, a leading civil rights lawyer. He vowed not to become involved in politics or law but inevitably did so and became an important activist himself.In 1985 his father was stabbed to death. The Israeli police failed to investigate the murder properly and Shehadeh, by then a lawyer, set about solving the crime that destroyed his family. InStrangers in the House, Shehadeh recounts his troubled and complex relationship with his father and his experience of exile – of being a stranger in his own land. It is a remarkable memoir that combines the personal and political to devastating effect.
Originally published in 2002
Publisher Profile Books, London, 2009
ISBN 1846682509, 9781846682506
238 pages
Comment (0)
20 November 2012, dusan
Filed under
journal
| Tags: ·
colonialism
,
diaspora
,
egypt
,
france
,
india
,
internet
,
lebanon
,
macedonia
,
nepal
,
palestine
,
tamil
,
tunisia
,
virtual communities
,
web
,
yugoslavia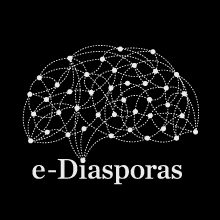 "One of the major changes affecting diasporas the world over since the 1980s has been the increasing number of communities scattered throughout physical space, along with new forms of presence, regrouping, interaction and mobilization within digital territories.
This change calls for a renewal in epistemological approaches. The topics under study, as well as the conceptual and methodological tools used to analyse them, need to be reconsidered in the face of this evolution of diasporas. The articles published in this issue of SSI1 bear witness to such an effort: researchers and engineers involved in the e-Diasporas Atlas project have sought to find the most appropriate concepts, tools and methods to explore the Web of diasporas, based on a number of case studies. This work represents a vast new area of investigation, which is still under way.
In this introduction, we examine the different conceptual tools used during the research, analyse their relevance for the different diasporic communities on the Web and present the methodological chain developed within the e-Diasporas Atlas project as well as the most important findings." (from the Introduction)
With contributions by Dana Diminescu, Anat Ben-David, Yann Scioldo-Zürcher, Houda Asal, Marta Severo and Eleonora Zuolo, Teresa Graziano, Ingrid Therwath, Priya Kumar, Tristan Bruslé, Kristina Balalovska, Francesco Mazzucchelli
Social Science Information, December 2012; 51 (4)
Publisher: SAGE, on behalf of Maison des Sciences de l'Homme, Paris
ISSN 0539-0184
245 pages
via ach
e-Diasporas Atlas project page (includes working papers and interactive graph)
Comment (0)