3 December 2021, dusan
Filed under
book
| Tags: ·
agriculture
,
bureaucracy
,
city
,
critique
,
history
,
human
,
indigenous peoples
,
politics
,
production
,
progress
,
property
,
sovereignty
"For generations, our remote ancestors have been cast as primitive and childlike–either free and equal innocents, or thuggish and warlike. Civilization, we are told, could be achieved only by sacrificing those original freedoms or, alternatively, by taming our baser instincts. David Graeber and David Wengrow show how such theories first emerged in the eighteenth century as a conservative reaction to powerful critiques of European society posed by Indigenous observers and intellectuals. Revisiting this encounter has startling implications for how we make sense of human history today, including the origins of farming, property, cities, democracy, slavery, and civilization itself.
Drawing on research in archaeology and anthropology, the authors show how history becomes a far more interesting place once we learn to throw off our conceptual shackles and perceive what's really there. If humans did not spend 95 percent of their evolutionary past in tiny bands of hunter-gatherers, what were they doing all that time? If agriculture, and cities, did not mean a plunge into hierarchy and domination, then what kinds of social and economic organization did they lead to? The answers are often unexpected, and suggest that the course of human history may be less set in stone, and more full of playful, hopeful possibilities, than we tend to assume."
Publisher Farrar, Straus and Giroux, November 2021
ISBN 9780374157357, 0374157359
xii+692 pages
Reviews: William Deresiewicz (The Atlantic, 2021), Giulio Ongaro (Jacobin/Tribune, 2021), Jennifer Schuessler (The New York Times, 2021), Kwame Anthony Appiah (The New York Review, 2021), David Priestland (The Guardian, 2021), Emily Kern (Boston Review, 2021), Steve Rushton (Bella Caledonia, 2021), George Scialabba (New Republic, 2021), Chris Knight, Nancy Lindisfarne and Jonathan Neale (Monthly Review, 2021), Tunku Varadarajan (Wall Street Journal, 2021), Erle C. Ellis (Science, 2021), Peter Isackson (Fair Observer, 2021), Noah Berlatsky (NBC News, 2021), Annalee Newitz (Washington Post, 2021), Matthew Porges (LA Review of Books, 2022), Richard Handler (TLS, 2022), Milena Bartlová (A2larm, 2022, CZ), more.
Book website
Publisher
WorldCat
Comment (0)
18 May 2015, dusan
Filed under
catalogue, online resource
| Tags: ·
algorithm
,
art
,
boredom
,
bureaucracy
,
data
,
database
,
diagram
,
drugs
,
governance
,
information
,
media
,
power
,
software
,
theory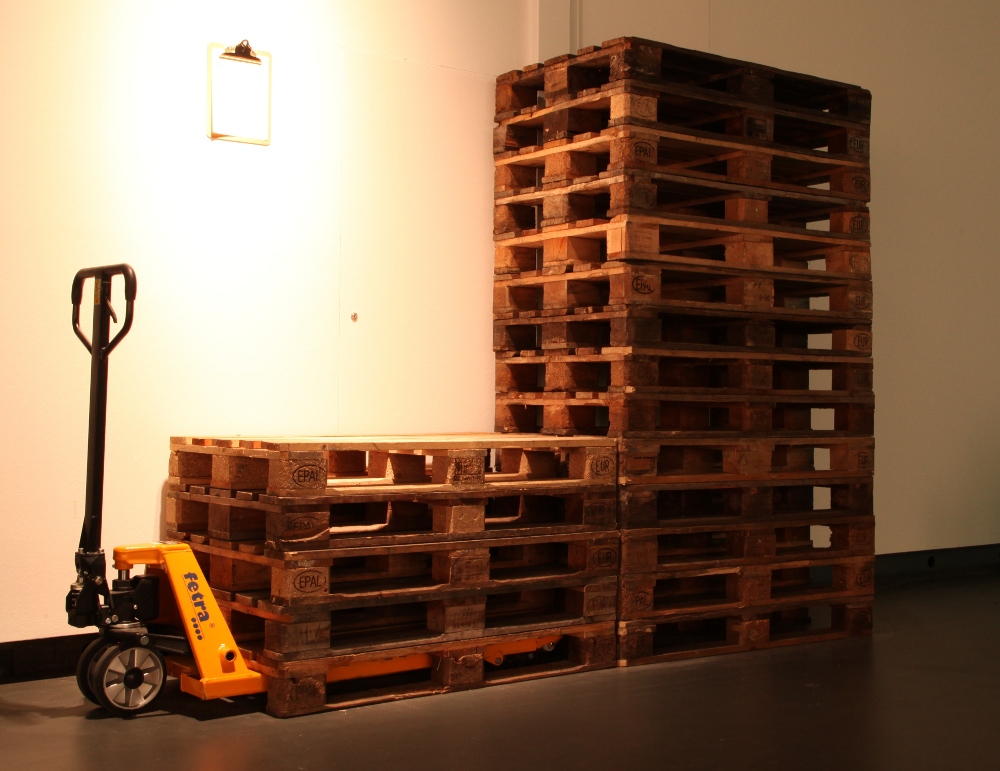 "Evil Media Distribution Centre is a response to the book Evil Media (2012) by Matthew Fuller and Andrew Goffey. In that book the authors argue for a broader notion of media and a deeper, more complex understanding of how these grey media influence the way we behave, think and perceive.
'Grey media' produce the working environment of administrators, professionals, delivery operatives and arranges the movements and work-arounds of everyone from chief executives to intellectuals or cleaners. They are the background to contemporary society. Using them, getting round their failures, exploiting their specific qualities, forms part of the necessary knowledge of the present day. These things mediate, transform, encode, filter and translate relations. Fuller and Goffey include a broad definition of media to include things like middle management, neurotropic or suppressant drugs that treat the body as an information system, alongside things such as queuing systems or specific algorithms or data–structures.
Assisted by Transmediale, Tom Keene, Anna Blumenkranz and other members of the Open Systems Association, YoHa (Graham Harwood & Matsuko Yokokoji) had invited people to write a text of one hundred words about an object, its genealogy, any key factors that make it amenable to manipulation. This text was then presented together with the object in a cabinet of curiosities that at the same time evoked associations with a distribution centre. A key fact of grey media is its ready quality of dryness, one bordering temptingly on boredom and this is something we asked people to maintain when writing the text.
The project has been installed at Transmediale 2013 in Berlin and The Netherlands Architecture Institute in Rotterdam." (from YoHa's statement)
Review: Stephen Fortune (2013).
28 contributions presented in video
All 51 contributions presented in text (use menu on the left)
Comment (0)
26 April 2014, dusan
Filed under
book
| Tags: ·
advertising
,
agriculture
,
bureaucracy
,
computing
,
cybernetics
,
economy
,
energy
,
history of technology
,
industrial revolution
,
industry
,
information society
,
management
,
mass media
,
radio
,
society
,
technology
,
telegraphy
,
telephone
,
television
,
transport
"James Beniger traces the origin of the Information Society to major economic and business crises of the past century. In the United States, applications of steam power in the early 1800s brought a dramatic rise in the speed, volume, and complexity of industrial processes, making them difficult to control. Scores of problems arose: fatal train wrecks, misplacement of freight cars for months at a time, loss of shipments, inability to maintain high rates of inventory turnover. Inevitably the Industrial Revolution, with its ballooning use of energy to drive material processes, required a corresponding growth in the exploitation of information: the Control Revolution.
Between the 1840s and the 1920s came most of the important information-processing and communication technologies still in use today: telegraphy, modern bureaucracy, rotary power printing, the postage stamp, paper money, typewriter, telephone, punch-card processing, motion pictures, radio, and television. Beniger shows that more recent developments in microprocessors, computers, and telecommunications are only a smooth continuation of this Control Revolution. Along the way he touches on many fascinating topics: why breakfast was invented, how trademarks came to be worth more than the companies that own them, why some employees wear uniforms, and whether time zones will always be necessary."
Publisher Harvard University Press, 1986
ISBN 0674020766, 9780674020764
493 pages
via babyalanturing
Review (JoAnne Yates, The Journal of Interdisciplinary History, 1988)
Review (Krishan Kumar, Journal of American Studies, 1988)
Review (Kirkus Reviews)
Book-inspired website
Publisher
PDF (16 MB, updated on 2016-6-16)
Comment (0)