31 August 2016, dusan
Filed under
journal
| Tags: ·
anthropology
,
language
,
linguistics
,
literary criticism
,
literary theory
,
philosophy
,
psychoanalysis
,
structuralism
,
unconscious
An early English-language collection of French structuralist writings.
Essays by André Martinet, Philip E. Lewis, Claude Lévi-Strauss, Harold W. Scheffer, Sheldon Nodelman, Jan Miel, Jacques Lacan, Geoffrey Hartman, Jacques Ehrmann, Michael Riffaterre, and Victoria L. Rippere. Bibliographies compiled by Elizabeth Barber, Allen R. Maxwell, Jacques Lacan, Anthony G. Wilden, and T. Todorov.
Edited by Jacques Ehrmann
Publisher Yale University Press, 1966
272 pages
PDF (17 MB)
Comment (1)
31 May 2015, dusan
Filed under
book
| Tags: ·
anthropology
,
ethnography
,
psychoanalysis
,
witchcraft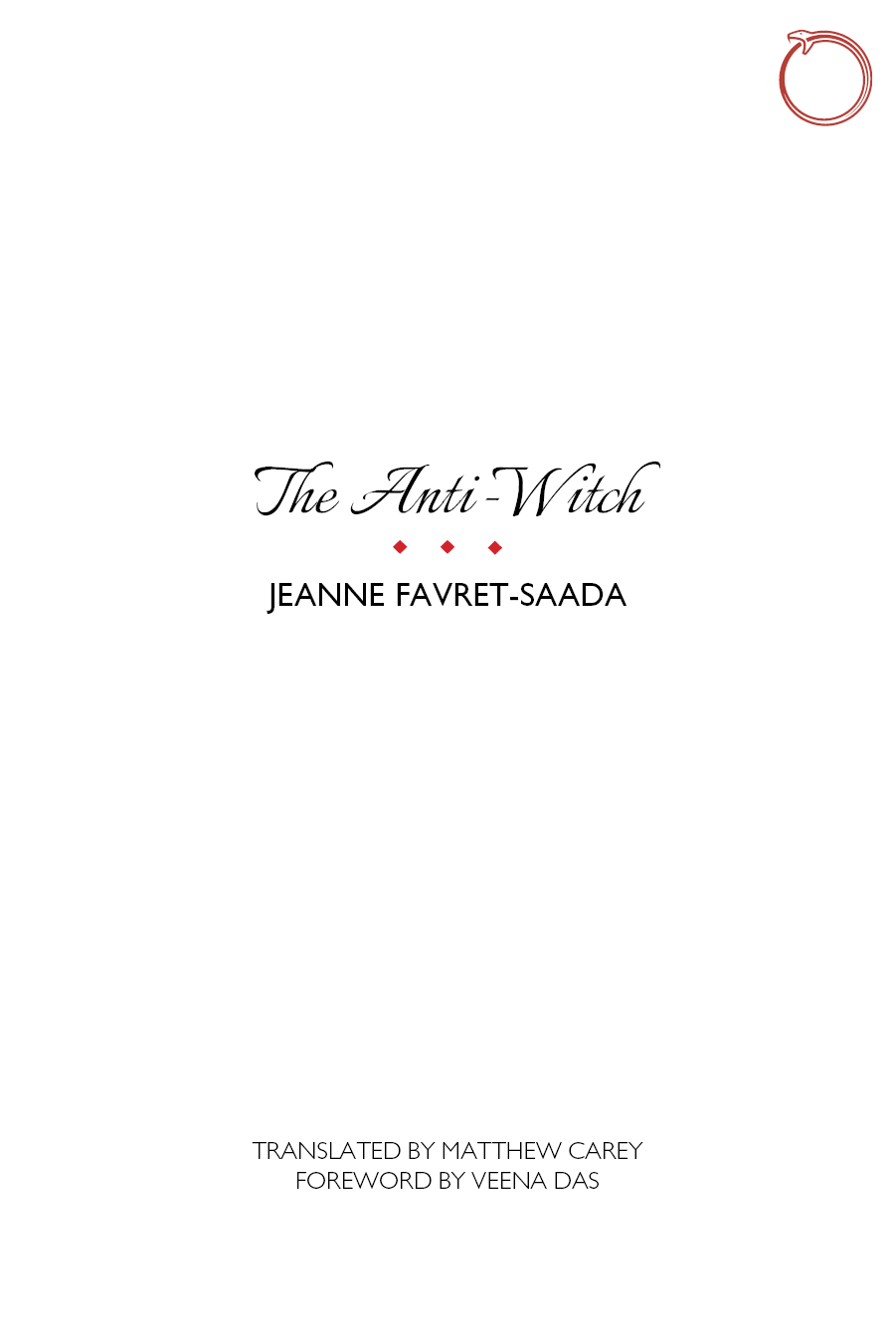 "A synthesis of ethnographic theory and psychoanalytic revelation, where the line between researcher and subject is blurred—if not erased—The Anti-Witch develops the contours of an anthropology of therapy, while deeply engaging with what it means to be caught in the logic of witchcraft. Through an intimate and provocative sharing of the ethnographic voice with Madame Flora, a "dewitcher," Favret-Saada delivers a critical challenge to some of anthropology's fundamental concepts.
Of interest to practitioners of psychoanalysis as well as to anthropologists, The Anti-Witch will bring a new generation of scholars into conversation with the work of a truly innovative thinker."
First published as Désorceler, Éditions de l'Olivier, Paris, 2009.
Translated by Matthew Carey
Foreword by Veena Das
Publisher HAU Books, 2015
Open Access
ISBN 9780990505044
140 pages
Reviews: Arnaud Esquerre (Gradhiva, FR), Catherine Laurent-Chatelain (Société Psychanalytique, FR), Xavier Houssin (Le Monde, FR).
HTML (on publisher's website)
Comment (0)
15 December 2014, dusan
Filed under
book
| Tags: ·
antiquity
,
computing
,
cybernetics
,
film
,
information theory
,
literary theory
,
literature
,
media
,
media technology
,
media theory
,
noise
,
philosophy
,
psychoanalysis
,
software
,
sound recording
,
technology
,
telegraphy
,
theory
,
typewriter
,
war
,
writing
"Few German scholars in the past 50 years have had such a lasting impact on the cultural situation of our time, including its academic institutions, as Friedrich Kittler. It is in large part due to his writings that the radio, the gramophone, and the computer are not just objects of cultural fascination, but also of philosophical reflection.
This volume contains a collection of essays written by Kittler over the course of 40 years which serve as a testament to the enormous breadth, intensity, and the singular creativity of his thought."
German edition
Edited and with an Afterword by Hans Ulrich Gumbrecht
Publisher Suhrkamp, Berlin, 2013
ISBN 9783518732984
432 pages
English edition
Translated by Erik Butler
Publisher Stanford University Press, 2014
ISBN 9780804792622
400 pages
Publisher: DE, EN
Worldcat: DE, EN
Die Wahrheit der technischen Welt (EPUB), EPUB (German)
The Truth of the Technological World (EPUB), EPUB (English)
Comment (0)