1 December 2015, dusan
Filed under
book
| Tags: ·
copy
,
copyright
,
filesharing
,
intellectual property
,
piracy
,
warez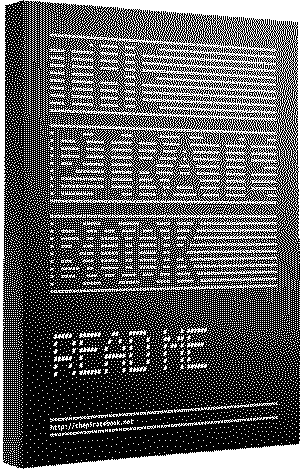 "A compilation of stories about sharing, distributing and experiencing cultural contents outside the boundaries of local economies, politics, or laws.
This publication offers a broad view on media piracy as well as a variety of comparative perspectives on recent issues and historical facts regarding piracy. It contains a compilation of texts on grass-roots situations whose stories describe strategies developed to share, distribute and experience cultural content outside of the confines of local economies, politics or laws. These stories recount the experiences of individuals from India, Cuba, Brazil, Mexico, Mali and China. The book is structured in four parts and begins with a collection of stories on piracy dating back to the invention of the printing press and expanding to broader issues (historical & modern anti-piracy technologies, geographically-specific issues, as well as the rules of the Warez scene, its charters, structure and visual culture…)."
Contributions by Jota Izquierdo, Christopher Kirkley, Marie Lechner, Pedro Mizukami, Ernesto Oroza, Clément Renaud, Ishita Tiwary, Ernesto Van der Sar, Michaël Zumstein.
Publisher Aksioma – Institute for Contemporary Art, Ljubljana, 2015
Copyleft
[240] pages
PDF (56 MB)
Comment (0)
5 November 2015, dusan
Filed under
magazine
| Tags: ·
art
,
conspiracy
,
copyleft
,
copyright
,
media
,
media art
,
media culture
,
net culture
,
philosophy
,
politics
,
science fiction
,
software
,
subversion
,
surveillance
,
tactical media
,
technology
The mouthpiece of an international art-technology-philosophy collective founded in 1993, with its headquarters at Museumsquartier in Vienna.
"Das Fanzine monochrom ist ein im Telefonbuch-Format erscheinendes Zeitschriftenobjekt, das von der gleichnamigen Künstler_innengruppe aus Wien, Graz und Bamberg/Deutschland herausgegeben wird. monochrom ist ein Potpourri der digitalen und analogen Subversion, ein unnostalgisches Amalgam aus 125 Jahren abendländischer Gegenkultur, die Godzilla-Variante der gutbügerlichen Coffeetablebuch-Idee."
Editor-in-chief: Johannes Grenzfurthner
Publisher Monochrom, Vienna
ISSN 1024-6738
Publisher, (2)
Monochrom on Wikipedia
PDF (No. 11-14: Ontologisches Sanierungsportfolio, 2000, 260 pp)
PDF (No. 15-23: Zweite Ordnung muss sein, 2004, 436 pp)
Comment (0)
29 April 2015, dusan
Filed under
journal
| Tags: ·
academia
,
commons
,
copyright
,
creative commons
,
knowledge
,
open access
,
politics
,
publishing
,
theory
"The publishing industry is in a fundamental crisis. In its final hours it is beginning to lash out, but only hits itself. As much as academic apparatuses and cultural industries wrestle with conformity, the traditional forms of knowledge production remain just as incompatible with the new media conditions as with future emancipatory concatenations of writing, translating and publicly negotiating publications. "The Insurrection of the Published" emerges in these concatenations beyond the domestication of styles, forms and formats, beyond valorization and self-valorization, beyond the hegemonic mechanisms of exclusion like peer reviews, impact factors, ranking, and rigid copyright regimes."
With contributions by EIPCP, Isabell Lorey, Otto Penz, Gerald Raunig, Birgit Sauer, Ruth Sonderegger, Stevphen Shukaitis, Traficantes de Sueños, Felix Stalder, and an Anonymous Iranian Collective.
Aufstand der Verlegten / Insurrection of the Published / Insurrección de los editados
Publisher EIPCP, Vienna, 2014
Copyleft
ISSN 1811-1696
Comment (0)