20 November 2012, dusan
Filed under
journal
| Tags: ·
colonialism
,
diaspora
,
egypt
,
france
,
india
,
internet
,
lebanon
,
macedonia
,
nepal
,
palestine
,
tamil
,
tunisia
,
virtual communities
,
web
,
yugoslavia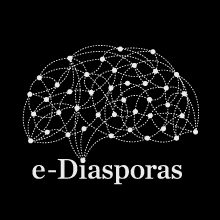 "One of the major changes affecting diasporas the world over since the 1980s has been the increasing number of communities scattered throughout physical space, along with new forms of presence, regrouping, interaction and mobilization within digital territories.
This change calls for a renewal in epistemological approaches. The topics under study, as well as the conceptual and methodological tools used to analyse them, need to be reconsidered in the face of this evolution of diasporas. The articles published in this issue of SSI1 bear witness to such an effort: researchers and engineers involved in the e-Diasporas Atlas project have sought to find the most appropriate concepts, tools and methods to explore the Web of diasporas, based on a number of case studies. This work represents a vast new area of investigation, which is still under way.
In this introduction, we examine the different conceptual tools used during the research, analyse their relevance for the different diasporic communities on the Web and present the methodological chain developed within the e-Diasporas Atlas project as well as the most important findings." (from the Introduction)
With contributions by Dana Diminescu, Anat Ben-David, Yann Scioldo-Zürcher, Houda Asal, Marta Severo and Eleonora Zuolo, Teresa Graziano, Ingrid Therwath, Priya Kumar, Tristan Bruslé, Kristina Balalovska, Francesco Mazzucchelli
Social Science Information, December 2012; 51 (4)
Publisher: SAGE, on behalf of Maison des Sciences de l'Homme, Paris
ISSN 0539-0184
245 pages
via ach
e-Diasporas Atlas project page (includes working papers and interactive graph)
Comment (0)
20 August 2011, dusan
Filed under
book
| Tags: ·
1990s
,
2000s
,
art
,
art criticism
,
contemporary art
,
croatia
,
ex-yugoslavia
,
macedonia
,
serbia
,
slovenia
,
video art
The publication explores practices of critical contemporary fine arts – practices of research, progressive and experimental actions by contemporary fine artists from the 1990s to the present, in four countries in the region – Croatia, Macedonia, Serbia and Slovenia. These are practices which focus on issues such as identity aspects (national, cultural, religious, ethnic), workers' rights, social integration of minorities, global market fluctuation trends and its impact in the local context, unscrupulousness of capital, the position of women, spatial devastation, art institution system issues, and many others.
The publication maps out and theoretically reviews critical and research practices, and contemporary fine arts practices oriented towards the contemporary civilization moment, which have been active in the context of the independent cultural scene since the 1990s, but which have also been present in the institutional frame. The authors provide only drafts of the political, social, economic and cultural changes of the local contexts, through four segments, due to a lack of space. Each segment focuses on the practices and context of a given country, i.e. the capital as the primary focus, and in addition to the introductory word by the authors, it includes interviews (with authors, theorists, curators, organizers…) who contribute to the recording of these artistic practices based on their experience, work and knowledge.
The segments deal with the Belgrade, Ljubljana, Skopje, and Zagreb scenes. All the authors devised their approaches in an effort to present the fruitful and creative production of these cities, to the greatest extent possible.
Contemporary visual art is discussed through the works and experiences of Igor Grubić, Sanja Iveković, Andreja Kulunčić and Darko Šimičić (Croatia), Stevan Vuković, Milica Tomić, Danilo Prnjat and Živko Grozdanić Gera (Serbia), Neven Korda, Marko Peljhan, Marija Mojca Pungerčar and Maja Smrekar (Slovenia), and Bojan Ivanov, Zoran Poposki, Mira Gakina and Žaneta Vangeli (Macedonia).
The book was conceived as a multilingual publication in English, in addition to the local languages (Croatia, Macedonian, Serbian and Slovenian).
Realized as part of the project Let's Talk Critic Arts.
Editorial Board: Dušan Dovč, Vesna Milosavljević, Jasna Soptrajanova and Dea Vidović
Authors: Jasna Jakšić – in cooperation with Tihana Bertek, Maja Gujinović, Ana Kovačić, Srđan Latreza, Petra Novak, Tina Novak, Tamara Sertić and Leda Sutlović (Croatia); Nebojša Vilić (Macedonia); Miha Colner and Nika Grabar (Slovenia); Vesna Tašić – in cooperation with Vesna Milosavljević and Miroljub Marjanović (Serbia)
Publishers: SEEcult.org in cooperation with ForumSkopje; Kurziv – Platform for Matters of Culture, Media and Society; SCCA, Center for Contemporary Arts – Ljubljana / Artservis; The Association of NGOs Clubture
Published in April 2011, Belgrade, Ljubljana, Zagreb, Skopje
611 pages
This work is made available by the Creative Commons Licence Attribution-NonCommercial-ShareAlike 3.0 Unported unless not stated differently.
Comment (0)