13 May 2018, dusan
Filed under
book
| Tags: ·
agency
,
artificial intelligence
,
cognition
,
computation
,
computing
,
epistemology
,
ethnicity
,
imagination
,
interface
,
meaning
,
media
,
metaphor
,
narrative
,
new media art
,
poetics
,
power
,
race
,
self
,
semiotics
,
subjectivity
,
technology
,
theory
,
video games
"An argument that great expressive power of computational media arises from the construction of phantasms—blends of cultural ideas and sensory imagination.
In Phantasmal Media, D. Fox Harrell considers the expressive power of computational media. He argues, forcefully and persuasively, that the great expressive potential of computational media comes from the ability to construct and reveal phantasms—blends of cultural ideas and sensory imagination. These ubiquitous and often-unseen phantasms—cognitive phenomena that include sense of self, metaphors, social categories, narrative, and poetic thinking—influence almost all our everyday experiences. Harrell offers an approach for understanding and designing computational systems that have the power to evoke these phantasms, paying special attention to the exposure of oppressive phantasms and the creation of empowering ones. He argues for the importance of cultural content, diverse worldviews, and social values in computing. The expressive power of phantasms is not purely aesthetic, he contends; phantasmal media can express and construct the types of meaning central to the human condition.
Harrell discusses, among other topics, the phantasm as an orienting perspective for developers; expressive epistemologies, or data structures based on subjective human worldviews; morphic semiotics (building on the computer scientist Joseph Goguen's theory of algebraic semiotics); cultural phantasms that influence consensus and reveal other perspectives; computing systems based on cultural models; interaction and expression; and the ways that real-world information is mapped onto, and instantiated by, computational data structures.
The concept of phantasmal media, Harrell argues, offers new possibilities for using the computer to understand and improve the human condition through the human capacity to imagine."
Publisher MIT Press, 2013
ISBN 9780262019330, 0262019337
xix+420 pages
Reviews: John Harwood (Artforum, 2014), Brian Reffin Smith (Leonardo, 2015).
Comment (0)
18 February 2018, dusan
Filed under
journal
| Tags: ·
aesthetics
,
art
,
art criticism
,
fake news
,
journalism
,
media activism
,
media art
,
new media art
,
propaganda
,
reality
,
tactical media
,
truth
"As the highly contested term "fake news" has become omnipresent in our media sphere and as the hacking of private networks for political gain have dominated the global news cycle, Media-N's new issue is well positioned to uncover the complex relationship between media art and the multifarious forms of news reportage. We find in this wide-ranging journal issue, new media artists, writers, and theoreticians attempting to reveal, expose, and protest the production, rhetoric, and dissemination of news. Exploiting or subverting the existing network or creating alternative technologies, codes, or platforms, new media artists has probed the hegemonic grip of tradition forms of media production. Employing the raw material of journalism or intervening in the distribution and transmission of news information, artists have effectively critiqued or reimagined the unstable and fluid spaces of the contemporary news sphere. The nature of news information and its relationship to concepts of reality, truth, aesthetics, and the public and private are all at play in this issue." (from Introduction)
With contributions by Erica Levin, Randall Packer, Kris Paulsen, Erin McElroy, Lisa Moren, Brandon Bauer, Rick Valentin, Francesca Franco, Yasuhito Abe, Vincent Cellucci, Jesse Allison, Derick Ostrenko, and Mina Cheon.
Guest editors: Abigail Susik and Grant Taylor
Publisher New Media Caucus, 2017
Open Access
ISSN 1942-017X
Comment (0)
14 May 2014, dusan
Filed under
book
| Tags: ·
art
,
capitalism
,
commons
,
communism
,
new media
,
new media art
,
tactical media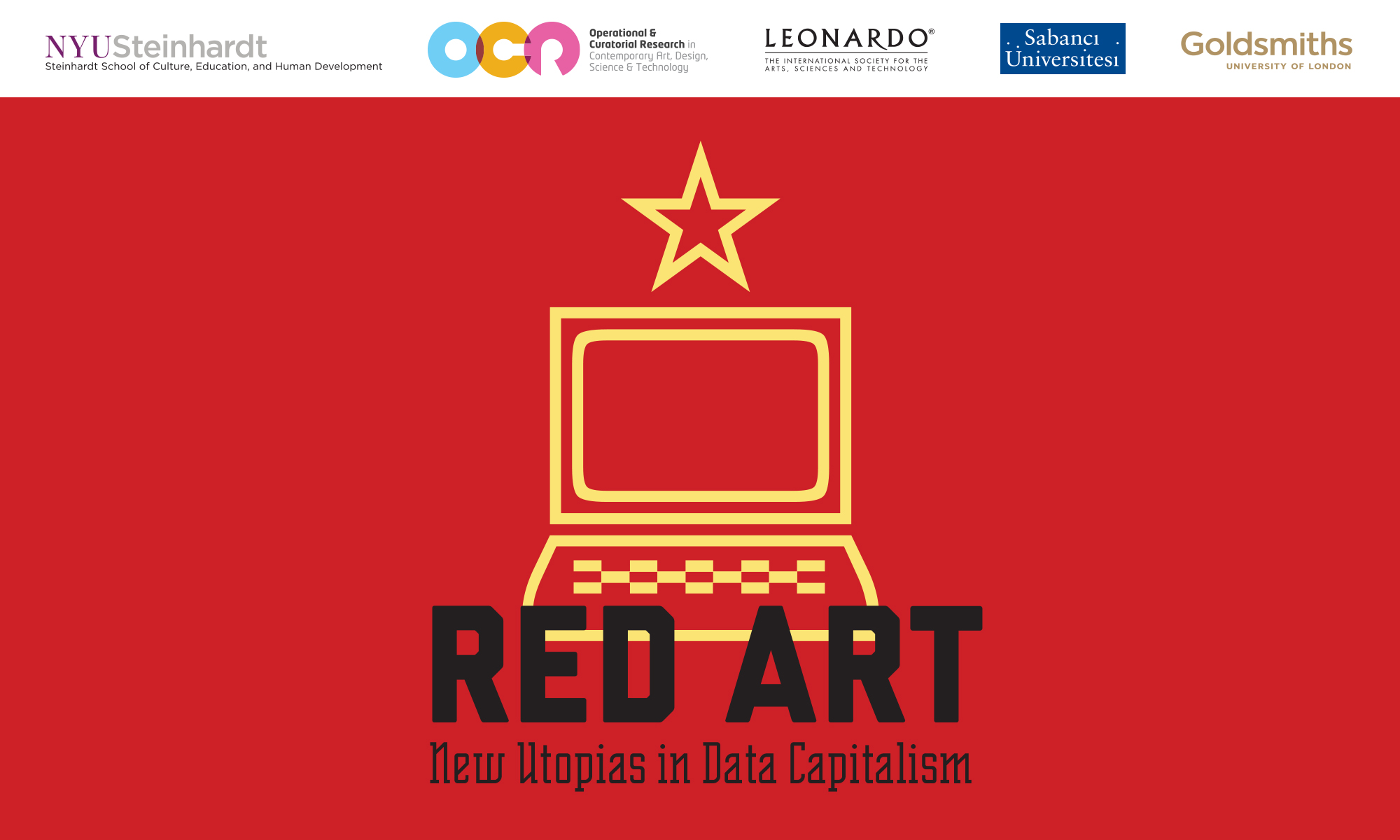 The publication investigates the relevance of socialist utopianism to the current dispositions of New Media Art, through the contributions of academic researchers, critical theorists, curators and artists.
Contributors: Boris Cuckovic, Dan Schiller and Shinjoung Yeo, Boris Magrini, Matteo Pasquinelli, Ruth Pages and Gemma San Cornelio, Taus Makhacheva, David Garcia, Valentina Montero Pena and Pedro Donoso, Cornelia Sollfrank, Rahel Puffert and Michel Chevalier, Daphne Dragona, Natalie Bookchin, Karin Hansson, Christina Vatsella, Adam Brown, Elske Rosenfeld, Jose Luis de Vicente, Lanfranco Aceti.
Senior Editors: Lanfranco Aceti, Susanne Jaschko and Julian Stallabrass
Editor: Bill Balaskas
Publisher Leonardo/ISAST, San Francisco, January 2014
ISSN 1071-4391
ISBN 190689728X, 978-1906897284
250 pages
via Marcell Mars
PDF (PDF articles)
PDF (single PDF), OPF
Comment (0)